Equestrian Facility - Charleston, UT
This one of a kind equestrian facility, that is both unique and captivating, lies in the heart of the Rocky Mountain region. The owner of this project was desirous of a world class equestrian facility. One that would allow an all inclusive equestrian resort that linked a state of the art horse barn with living and caretaker facilities above, to a large indoor riding facility. The horse barn and riding facility are connected internally by a breezeway. The riding arena has a clear span of 80', and the option of creating an outdoor riding experience during good weather and being converted to a closed in arena during inclement weather. This is accomplished via large bay sectional doors with automatic sensors. The third building on this site is a hay barn that consists of a large workshop, and plenty of storage space above.
The planning and design that went into this creation has captured the hearts of many equestrian interests. The final project is a timeless and traditional western barn motif mixed with modern technology and comforts.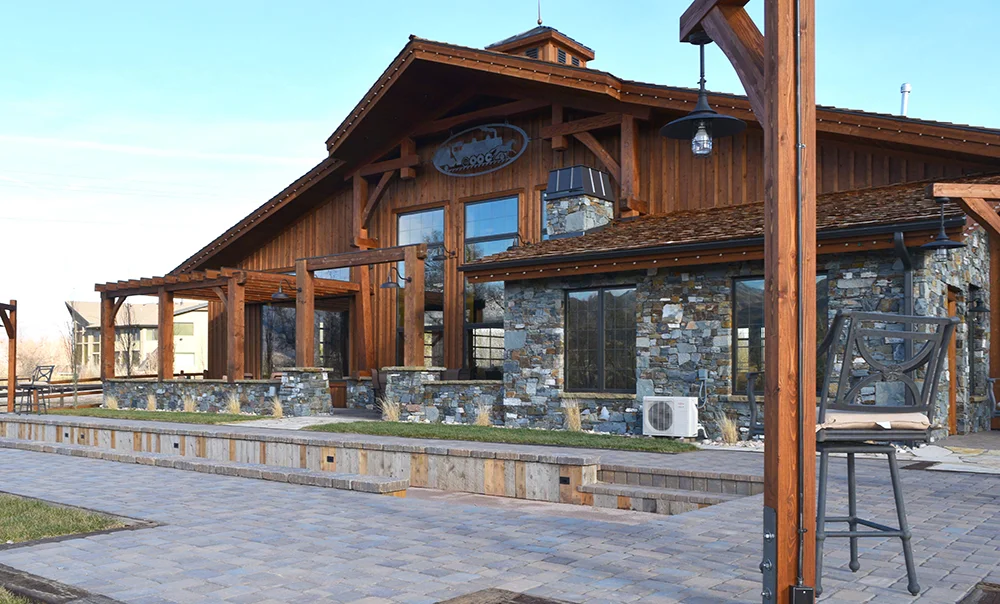 Equestrian Facility
– Charleston, UTAH –